JOIN US FOR A JAM!
Welcome! We're so glad you're interested in joining us at a Jam. We invite people to Jams because they're experts in a topic we are researching. You may be just the expert we're looking for. We would love the opportunity to hear your stories, perspectives and ideas.
What to expect as a Jam participant
Depending on the study, you may be part of a group session or completing some activities on your own. Groups may be in-person or virtually using tools like video meeting software. If you're working individually, we may send you materials such as a workbook to complete or direct you to an app or website to answer questions or join a discussion.

We use lots of different activities to learn about people and experiences. In addition to guided conversations, we think that being creative is a great way to help people share their thoughts and ideas, so we often ask participants to make things, such as collages, stories, photos, maps, prototypes and maybe even tools for aliens. We'll do everything we can to make it a safe space so you feel comfortable as you help inform the research.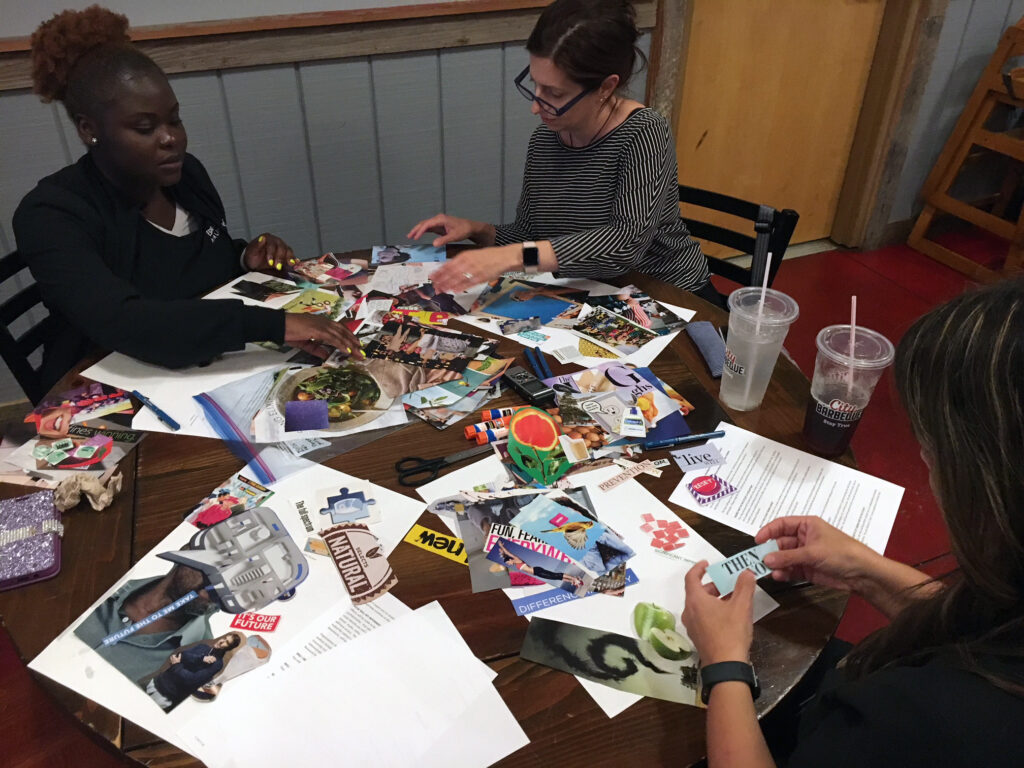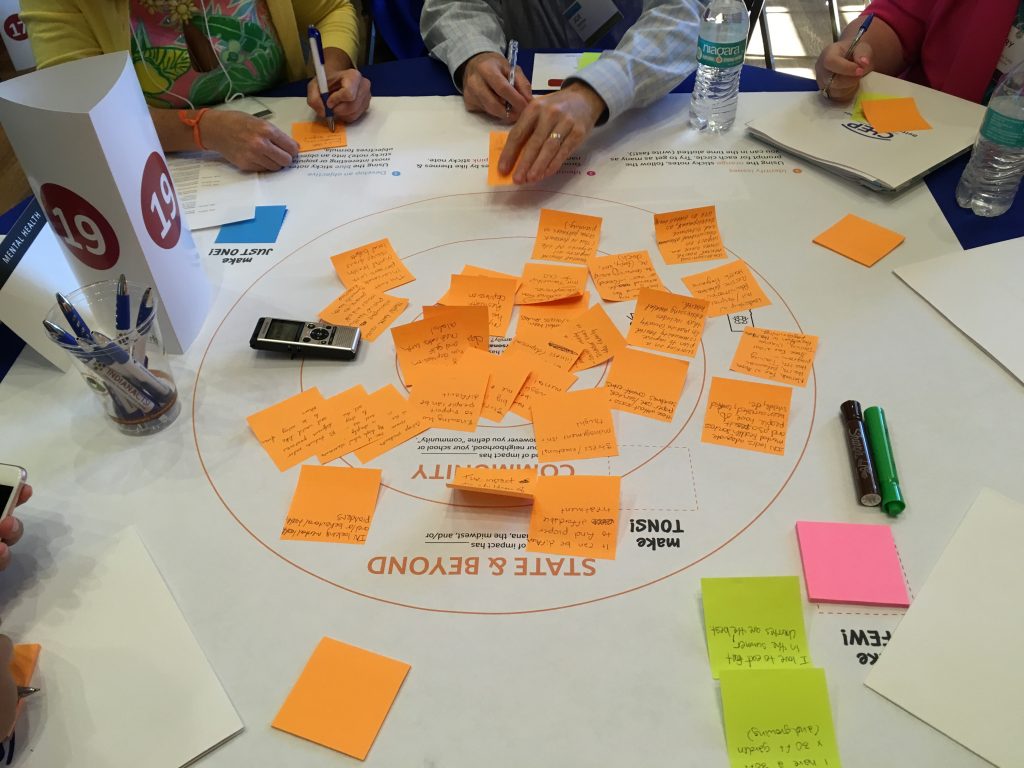 If you have any questions, email jams@iu.edu.

Find out a little about our team before you meet us.
---
To find out about current Research Jam studies:
---
Research Jam conducts human-centered research, and is part of the Indiana Clinical & Translational Science Institute, which is a partnership between Indiana University, Purdue University and the University of Notre Dame. The institute brings together the state's brightest minds to solve Indiana's most pressing health challenges through research.
Check out some of our work: