Research Jam is a team of curious people that partner with patients, doctors, community leaders, etc. to co-design the way research is performed and health is achieved.
The Research Jam Process: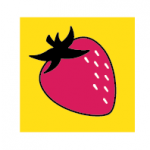 GATHER INGREDIENTS: A collaborator approaches us with a research problem and, together, we develop a research plan.
The key ingredients are a clear challenge to be addressed, the appropriate stakeholder group(s) to engage, a co-design plan, and the type of expected deliverable (for example: patient-centered outcomes, a decision-support tool, a communication strategy, a service).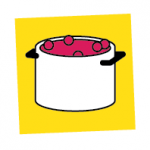 FOLLOW RECIPE, SIMMER: The plan is executed, data is gathered, analyzed and synthesized.
Our approach borrows from different disciplines, but especially from the field of co-design, which focuses on including stakeholders throughout the process (Sanders & Stappers 2008). We partner with stakeholders through the use of participatory methods that empower them to express their thoughts and ideas through what they say, make, and do (Sanders 1999). For example, exploratory methods, like mapping or self-reporting toolkits, give us an understanding of the stakeholders' perspectives related to the objective through what they say. More generative methods, like drawing exercises or rapid prototyping, invite stakeholders to create solutions with us through what they make. The PEC also often asks stakeholders to evaluate our translation of the solutions they've helped create to ensure the final products meet their expectations and address their needs.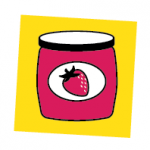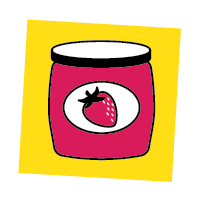 DELIVER: The resulting insights and solutions are delivered back to our collaborator(s) and to all stakeholders.
In addition to shaping the final deliverable that addresses the research challenge, sometimes the insights uncover opportunities that go beyond the scope of the particular project, but lead to future research opportunities.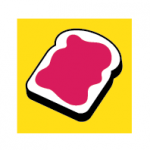 EAT IT UP: The work is tried out and reported back to all involved.
Solutions are used in the field and reported back into the research community and the community at large. Sometimes solutions undergo a refinement phase that includes user-testing or full pilot testing in the field.
REFERENCES
Elizabeth B.-N. Sanders & Pieter Jan Stappers (2008) Co-creation and the new landscapes of design, CoDesign, 4:1, 5-18, Retrieved from http://dx.doi.org/10.1080/15710880701875068
Elizabeth B.-N. Sanders (1999) Postdesign and Participatory Culture, Useful and Critical: The Position of Research in Design, 9-11